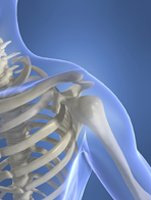 We perform in-depth research on ethical dilemmas that organizations face in today's business environment.
- We carried out a special survey on avant-garde production and consumption solutions such as cradle-to-cradle design, biomimicry, performance contracting, decentralized energy infrastructure, integrated product policy, life-cycle perspective, product-service system, community-based service and renewable energy sources.
- We have studied the situation of workers in Latin-American maquiladoras and Chinese supply-chain factories. Our objective was to know more about unions, worktime, wages & benefits, occupational safety, freedom of information and employment opportunities. This knowledge is useful to us in identifying best practices in supply chains in emerging markets.
- We have analyzed work-life balance programmes and employee benefits schemes in developed economies.
- We have investigated the treatment of diversity with special emphasis on benefits and corporate engagement in philanthropy and sponsorship.
- We have analysed corporate involvement in embryonic stem cell research
- We have looked at companies´ collaboration with oppressive political regimes
- We have studied companies´ philanthropic activities